Using your air conditioning….
We regularly visit customers to service air conditioning units and you may find it odd to hear that we find more faults with the units that don't get used very often!
Air conditioning units are made up of hundreds of different parts, many of which will cease up over time if they are not used often enough. We regularly use the car analogy at Air Conditioning World; you wouldn't necessarily expect a car that's been sat doing nothing for 6-12 months to start first time!  Likewise, if you have a diesel car and all you do is very short, slow journeys around town, don't be surprised if it stops working far sooner than if you'd done 100,000 miles!
It's exactly the same with your air conditioning!
We recommend using your unit for at least 2 hours once a week if possible. Some units come with a built in timer so this can be done without having to remember to do it. We also recommend regular service and maintenance inspections at least every 12 months, however, this may need to be more frequent if the unit is used constantly, a server room for example, or in a dirty environment such as a warehouse.
We can put you in touch with F-Gas accredited and manufacturer trained engineers to service your unit or repair any faults you have with them. Never try and do it yourself….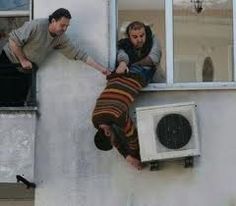 Now is the time to service your units to ensure they are ready and fully operational in time for the summer!!!
Contact us on 01204 849180 or email sales@airconditioningworld.co.uk