In a recent blog post, we looked at The Importance of Keeping Your Office at the Optimal Temperature.
The conclusion of this article was clear; sufficient air conditioning directly affects productivity, employee motivation, the individual's personal happiness, and can even impact employee health, both physical and mental.
Ensuring that your employees are at their optimum health capability whilst in the workplace is your responsibility as their employer.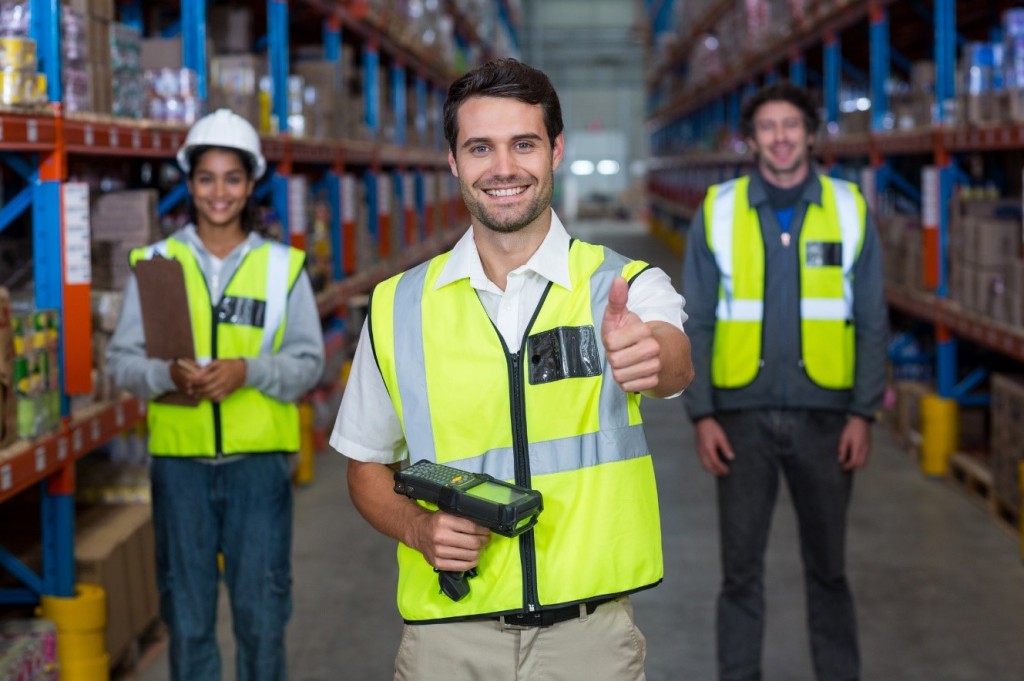 One of the most simple ways of encouraging this is through a comfortable working environment.
The Benefits of Under Ceiling Units Over Wall Mounted
With an under ceiling air conditioner unit, your business can benefit from several advantages.
First and foremost, the positioning of the units is considered one of the safest for employees, as they tend to be out of physical reach. This reduces the risk of employees falling over the units, or experiencing any discomfort from the high level of heat that the systems deliver.
Secondly, the units save valuable space within a business. Gone are the days that enormous systems had to be installed in offices or industrial areas, taking up valuable areas which could be used for further productivity.
Finally, under ceiling units are quiet systems, meaning that little or no interruptions can be experienced by your employees. With the regular flow of heat across the entire room, you can be confident that employees will be comfortable with the temperature that the systems produce.
Our Range
Intrigued? Take a look at some of the products we can offer your business:
Daikin FUQ71C/RZQSG71L3V1 7.1KW 24,000btu Heat Pump Under Ceiling Cassette System – Seasonal Classic
This Daikin seasonal classic system is perfect for use within residential, commercial or industrial applications due to its high power and sleek design.
The system, which replicates the perfect temperature according to the various seasons of the year, offers a low-noise level without losing any of its high air movement qualities.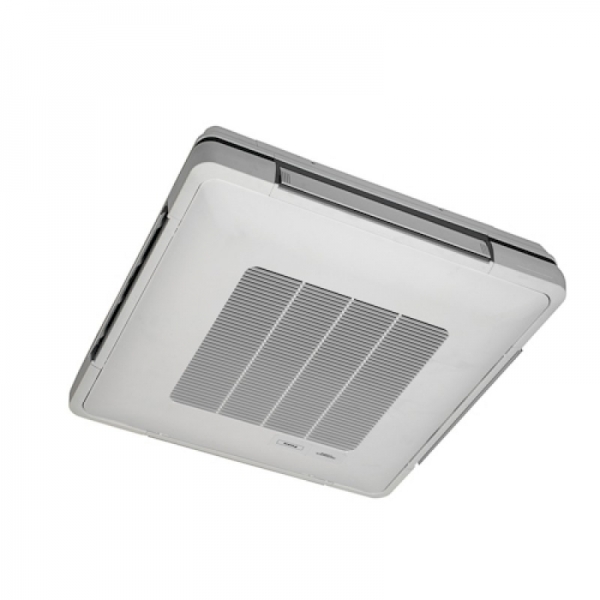 Hitachi Air Conditioning RPC 3.0FSN3/RAS 3.0HVNP1 7.1KW Utopia IVX Premium Hi-Efficiency Ceiling Suspended System
The Hitachi air conditioning suspended system is a sleek air conditioning unit with all of the benefits of its high powered contemporaries.
The Japanese corporation, which began as an electrical repair shop for a copper mining company, specialises in smart technology, and that is exactly what this system is.
Designed with two easily installable drain line connections, the fully adjustable mounting brackets also allow for the system to be installed in the smallest of spaces.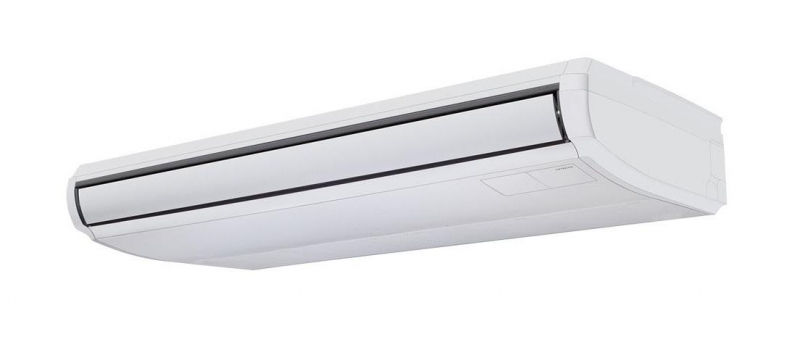 LG UV42.NL2/UU43W.U32 (3PHASE) 12.5kw 43,000btu Standard Inverter Ceiling Suspended System
This LG ceiling suspended system boasts unique features which benefit the user whilst being highly energy-efficient.
The unit produces healthy air, is fast cooling and is cost-saving due to its LG exclusive Gold-fin coating, which protects the surface from unnecessary corrosion.
The innovative inverter technology that the system uses ensures that the unit is easy to service, meaning less time wasted in the future on basic maintenance.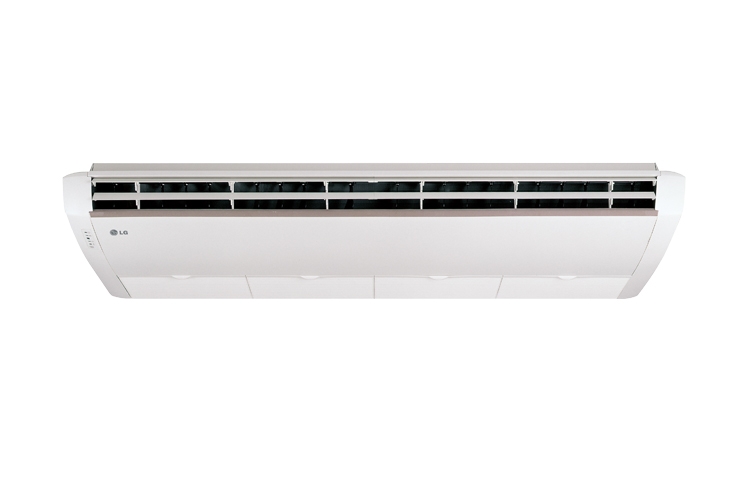 So
contact
one of our friendly experts today, who can recommend which under ceiling air conditioning unit would be best for your business – you won't regret it!