When you're thinking about getting an air conditioning unit installed in the workplace, you may be wondering which kind of unit to go for. Different air conditioning units are better suited to different types of workplaces, based primarily on their size and function. So, here's a guide to the different air conditioning units we stock at Air Conditioning World and which ones work best for different workplace environments.    

Wall Mounted
Wall mounted air conditioners are the most popular form of AC units used in the UK. They work by eliminating warm air from a room, and their affordability and flexibility in their aesthetic and positioning make them suitable for a wide range of applications and ideal for small business spaces.
These units can be mounted on almost any wall and are positioned at a high, unobtrusive level, allowing it to blend seamlessly into the background. Their small size makes them better suited to smaller areas such as offices, small shops and bedrooms in hotels. Unlike large, industrial units, a wall mounted air conditioner is much quieter with no strong gusts, allowing workers to work peacefully, or guests in a hotel to sleep without being disturbed.
Wall mounted air conditioners are valuable space savers, and they provide a hassle-free option that does not require any storage – they are great for premises that do not have false or suspended ceilings to install cooling systems into.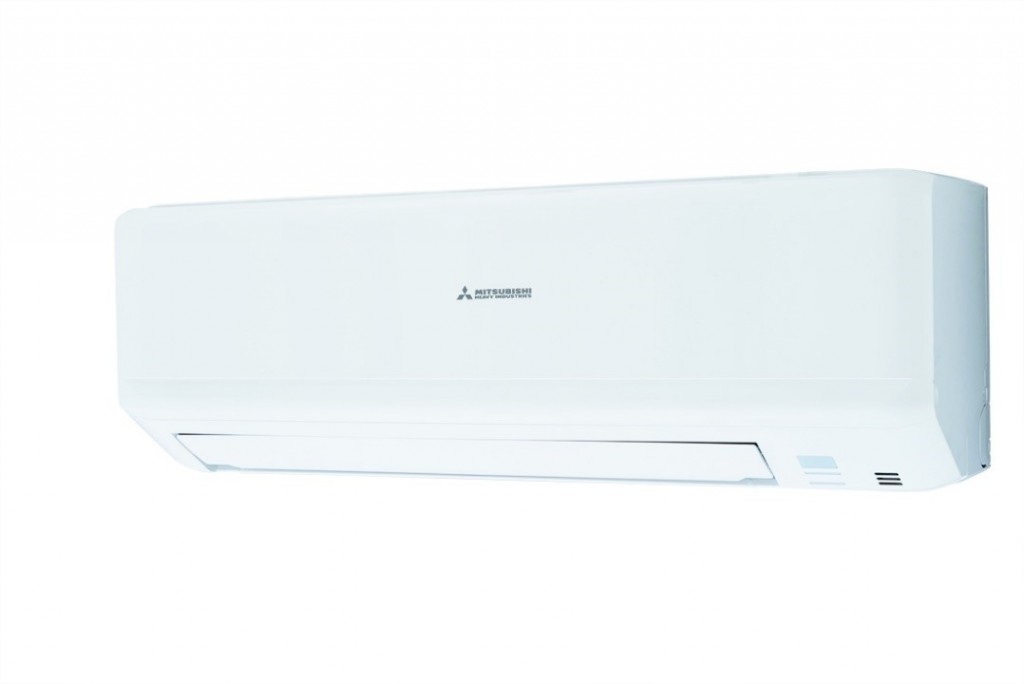 Ceiling Cassette
Ceiling cassette air conditioners have been increasing in popularity in commercial settings and are often a necessity in modern buildings. They are great for offices, retail stores and warehouses, as they can keep temperatures comfortable for both staff and customers.
Products and services often need to be in a saleable and working condition, and temperatures are often crucial to this. A server room, for example, generates a lot of heat and requires cooling to ensure they do not overheat – air conditioning is the ideal solution for this.
A ceiling cassette air conditioner takes in warm air, moves it along an element that contains refrigerant, and this lowers the temperature of the outputted air. Their design is incredibly space-saving as they are mounted in the ceiling, pointing in the direction of the floor, providing excellent coverage for open-plan areas.
They are easy to install into false/suspended ceilings while freeing up wall and floor space to provide an unobtrusive aesthetic.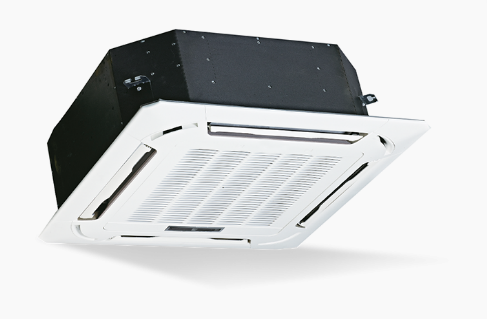 Under Ceiling
Under ceiling air conditioning is similar to ceiling cassette air conditioning in the fact that it is mounted on the ceiling. However, they are more appropriate for settings that do not benefit from a false or suspended ceiling to install the system into. They are installed just below ceiling height, and although perhaps not as aesthetically pleasing, they are more powerful.
Due to their increased power, under ceiling air conditioner units are ideal for large and open commercial settings such as fast-food restaurants, bakeries, large shops, warehousing and schools. Anywhere that is likely to have a high volume of air circulation in an environment that requires a space-saving solution could benefit from one of these units.
The airflow is provided over a long distance, and the units fit into longer, more narrow premises, providing energy-efficient airflow. And with their increased power levels, you are likely to require fewer units to cool the entire space than with smaller wall mounted units.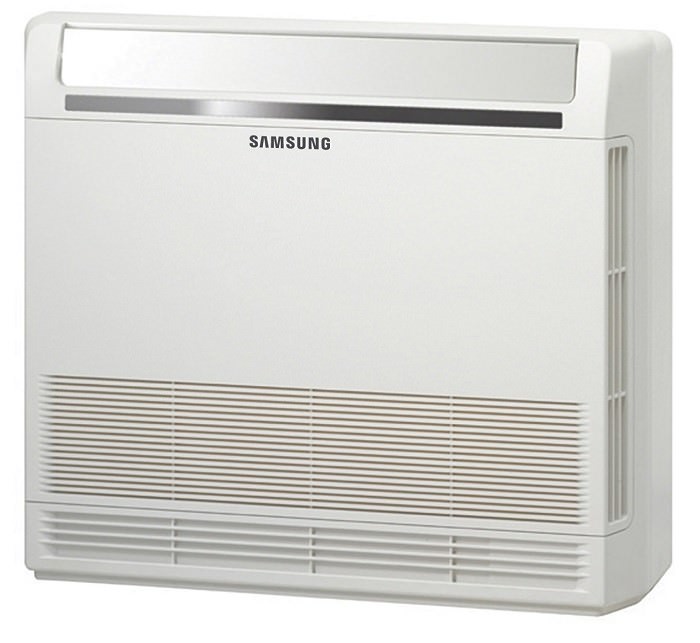 Ducted
Ducted air conditioners are a discreet choice for aesthetically pleasing cooling. These units are concealed in the ceiling, providing seamless integration into the premises with only the controller and discharge grills visible after installation.
Operated remotely with easy temperature control and zones with set-and-forget timers, ducted air conditioners offer a high level of flexibility across a number of different spaces. Ducted air conditioning provides flawless air distribution with no cold or hot spots, making these units ideal for open-plan spaces.

At Air Conditioning World, we specialise in supplying air conditioning systems and units as well as air conditioning maintenance and installation for domestic and commercial use. Our reputation in the air conditioning industry is second to none, and we provide the highest quality of customer service. Contact us today if you have any questions regarding our services or the air conditioning units we supply.